Každý by chtěl zhubnout. Ti hubení, protože si nepřipadají dost hubení a ti silní, protože by chtěli být alespoň trochu štíhlejší. Když silný člověk říká, že nechce zhubnout, tak lže. Protože pokud pomineme estetický aspekt, který je skutečně individuální a například existují muži, kteří si potrpí i na velmi silné ženy, nadváha představuje velkou zdravotní zátěž. V mládí to člověk až tak bolestně nepociťuje, ale čím je starší, tím více cítí jaký je to nápor pro srdce, klouby, dýchací ústrojí a v neposlední řadě i na peněženku. Nakupovat si velké oblečení leze přece jen o něco víc do peněz.
Nechte si to posunout v hlavě
Lidé často začínají s velkolepými předsevzetími.Přitom by to chtělo posunout v hlavě. Stačí začít s malými reálnými kroky. Změnit postoj k životosprávě a k pohybu. Není nutné hladovět, ale změnit jídelníček. Pokud nejste milovníci sportu, není nutné se přemáhat a kupovat si permanentku do posilovny. Najděte si takový pohyb, který Vám bude příjemný. Například i takovou chůzí lze hodně shodit. Samozřejmě se očekává, že se bude jednat o chůzi svižnou, tedy v rychlosti 6-7 kilometrů v hodině. Pokud budete špacírovat pomaloučku, bude to fajn, ale mnoho kalorií rozhodně nespálíte. Jedná se o velmi zdravou aktivitu, které se mohou věnovat lidé všech věkových kategorií. Více se dozvíte také zde: https://www.tee-hee.cz/chuze-je-prospesna-a-muzete-pri-ni-i-zhubnout/.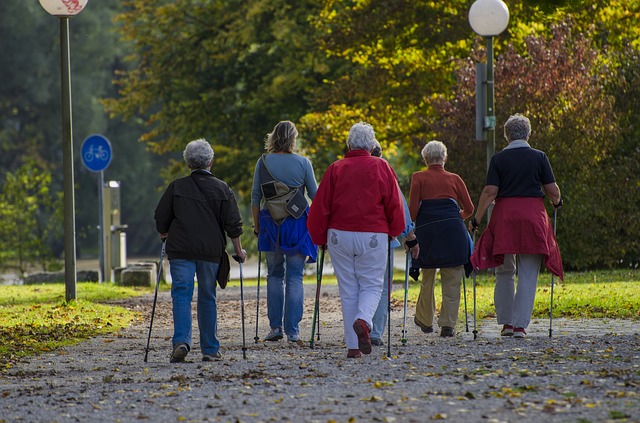 Samozřejmě teď můžete namítnout, že chůze je aktivita spíše pro starší a pokročilé, ale není to tak. Mnoho mladých lidí si pořizuje speciální hole a věnují se Nordic Walking, což je doslova přeloženo jako nordická chůze. Je to užitečné pro trénink celého těla, protože zapojujete díky hůlkám v podstatě všechny svaly v těle. Lze vykonávat v jakémkoli počasí a v jakýchkoli výkonnostních skupinách, protože aktivitu nastavujete podle svých možností a schopností.