Naše staré hřbitovy, to je přece naše obrovské kulturní bohatství. Vyprávějí nám, jak žilnáš národ, jakou měl kulturu.
Možná se to někomu bude zdát podivné, ale lidé stále častěji navštěvují hřbitovy, kde nejenom si prohlédnou náhrobky, ale seznamují se tak s historií a kulturou. Začínají si uvědomovat, že když se vezme národu minulost, tak se mu vezme i jeho budoucnost.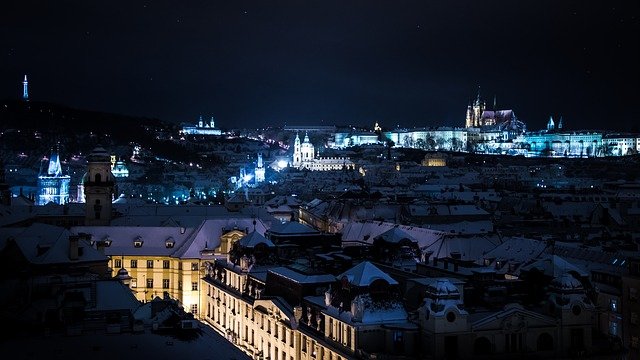 Je ohromná škoda, že vandalismus se velmi citelně dotýká ničení těchto kulturních památek na hřbitovech. Je to primitivní, bezcitné a cynické, s cílem upozornit na sebe, zničit něco, co vytvořili jiní. A hlavně je to pro někoho snadný výdělek. Vandalové jsou ve většině případů závistiví lidé, nemají pocit viny a vědí, že většinou ujdou trestu. PROČ? I když máme zákony na postih vandalismu, jsou v něm dost velké nedostatky.
Například, proč sběrné suroviny kovů dokážou přijmout kovové urny, busty, bronzové náhrobní desky a jiné. Zřejmě vydělají obě strany, jak hřbitovní zloději – vandalové, tak sběrné suroviny. Úřady, policie a městská policie se v zásahu proti vandalům neobejde bez pomoci občanů, ale zákonem mají na druhé straně svázané ruce. A to je smutné.


Malá nabídka kulturního poselství, převážně z Prahy:

– Malostranský hřbitov v Praze, který se nenachází na Malé Straně, ale na Smíchově. Tento hřbitov v 17. století byl určen pro Hradčany a Malou Stranu. Je unikátní a ojedinělou památkou v celé Evropě. Odpočívá v něm 45 významných osobností. Hřbitov bude po rekonstrukci otevřen od května 2017.

– Starý židovský hřbitov v Praze z 15. Století je na Josefově. Patří k nejstarším židovským pohřebiÅ¡tím na světě. Se Staronovou synagogou tvoří nejvýznamnější památku židovského města.


– OlÅ¡anský hřbitov je v Praze největší. Po tomto hřbitově vás provede naučná stezka, která začíná u kaple v rohu OlÅ¡anského náměstí, kde si podle panelů sami určíte trasu a délku prohlídky. Na OlÅ¡anském hřbitově odpočívají například, V. J. Krameria, Josef Jungmann, Jan Werich, Jiří Voskovec, Vladimír Menšík, FrantiÅ¡ek Ženíšek a mnoho dalších významných osobností z naší kultury.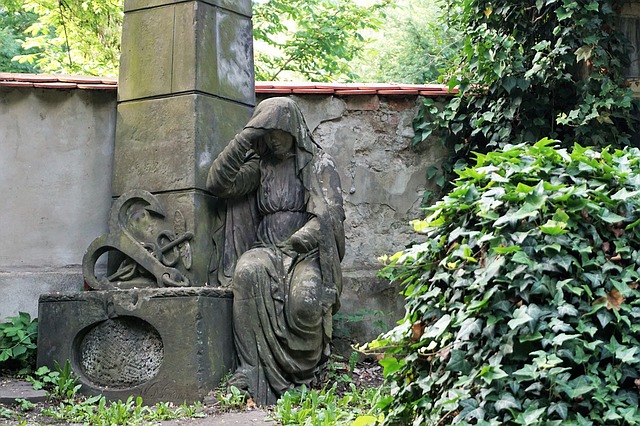 – První český ekohřbitov je součástí hřbitova v Praze – Ďáblicích. Tento první přírodní hřbitov se nazývá "les vzpomínek".Popel zemřelého zde pozůstalí ukládají ke kořenům stromů. Na vzrostlých kmenech stromů jsou umístněny pouze dřevěné cedulky se jmény zemřelých.


– VyÅ¡ehradský hřbitov v Praze, zvaný Père Lachaise (père je v překladu otec). Na tomto nejvíce nejnavÅ¡těvovanějším hřbitově odpočívají slavné osobnosti. Je zde společná hrobka národních
osobností – Slavín.

– Barokní hřbitov v obci Střílkách, na úbočí Chřibů v samém středu Moravy, je jedinečnou perlou mezi naÅ¡imi hřbitovy. Střílský hřbitov byl vybudován v letech 1730 – 1743 a dodnes je dochován v původní podobě. Tato naÅ¡e národní kulturní památka se pyÅ¡ní impozantní kaplí, bohatou barokní sochařskou výzdobou a originální koncepcí.

Je velmi důležité si uvědomit, že na své dlouhé pouti jsou kultura a národ nerozluční. Pokud vedle sebe žijí lidé se stejnou kulturou, tak k sobě mají blíž. Naše kultura je zde doma, jiné kultury jsou zde hosty.